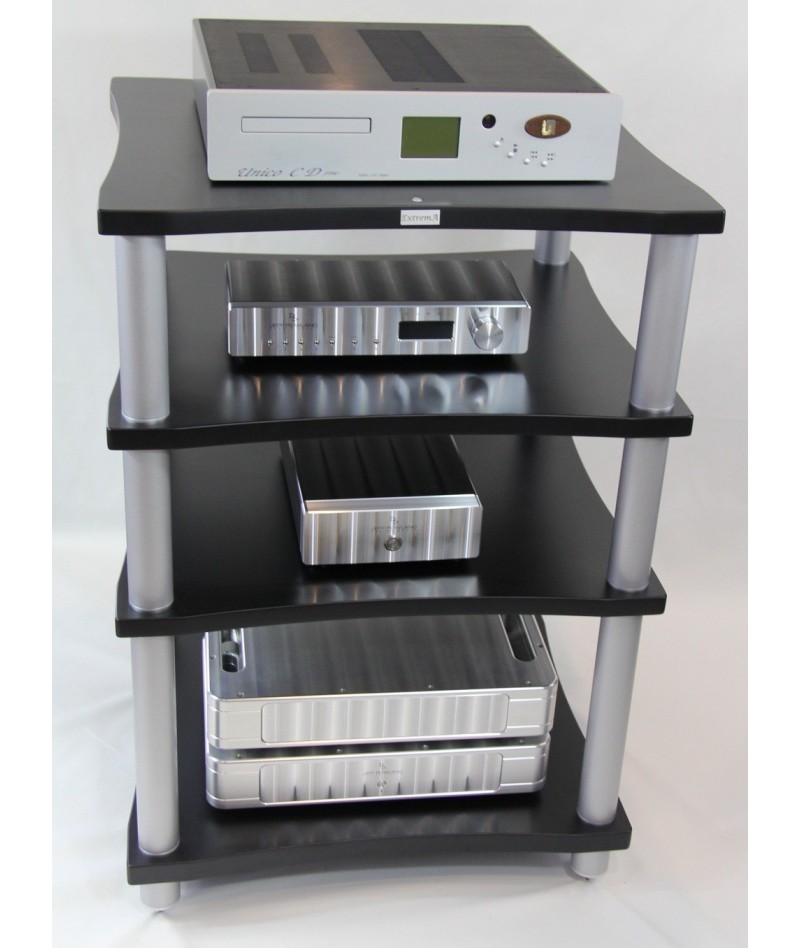  
Extrema AK14 4 Shelves Audio Table
Radiance Series
Our new Radiance  Series racks offer both stabilities and style, heavy duty weight handling per shelf, shelves are available with 3 different colours.
Delivery - FREE delivery Australia wide!

Demo's - should you require a demo please contact us!

Pricing - some items are listed at RRP, contact us to discuss better prices!
AK14
Width: 640mm
Depth: 560mm
 Height: 940mm
 Maximum load/shelf: 45kg/45kg/60kg (bottom shelf)
 Width between pillars: 510mm
 Number of shelves: 4
 Distance between shelves:210, 210 and 330mm, can be assembled in any order.
 Available Colour : Silver & Black, Silver & White, Silver & Chocolate