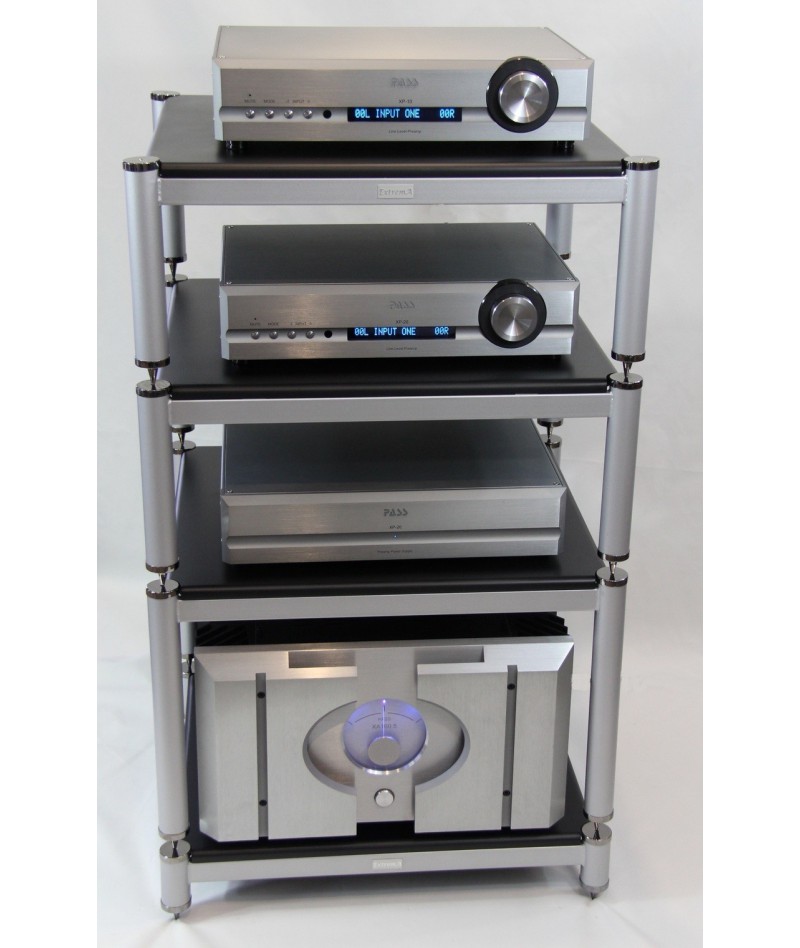  
Extrema CS14 Modular 4 Shelves Audio Table
Classic Series
Our Classic Series Audio Racks is to achieve goals in performance.
Simply the  best selling audio racks, heavy duty ,up to 80kg  weight handling per shelf,  fully modular designed.
Ideal for High End Audio Amplifiers, Turntables  ,CD Players and DAC's.
Delivery - FREE delivery Australia wide!

Demo's - should you require a demo please contact us!

Pricing - some items are listed at RRP, contact us to discuss better prices!
CS14
 Width: 596mm
 Depth: 508mm
 Height: 990mm(inc spikes)
 Maximum load/shelf: 60kg/80kg(bottom shelf)
 Width between pillars: 520mm
Distance between shelves:
 210, 210 and 330mm 
or 210, 210 and 210mm
 can be assembled in any order.
 Available Colour:  Silver& Black,  Black& Black
Please metion the measure and colour when place the order