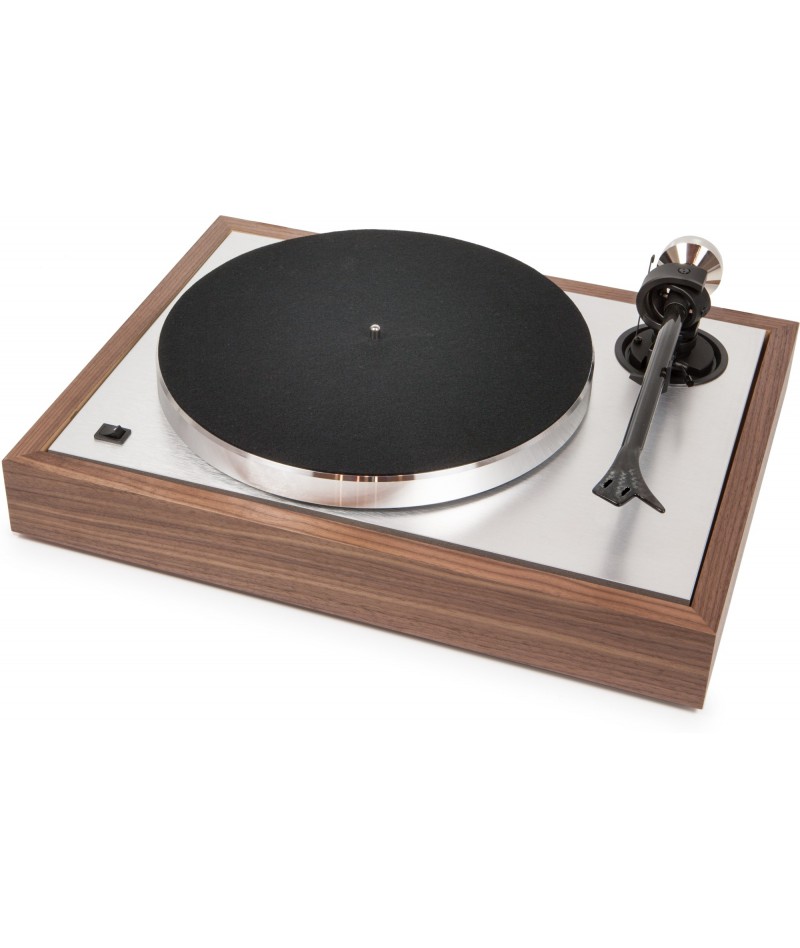  
Pro-Ject The Classic Turntable
Pro-Ject The Classic Turntable – Walnut
Delivery - FREE delivery Australia wide!

Demo's - should you require a demo please contact us!

Pricing - some items are listed at RRP, contact us to discuss better prices!
This turntable makes use of traditional frame design which was established by the famous turntable manufacturers of the 50's and 60's. It uses a compact simple and elegant form factor. The Classic incorporates a combination of approved belt drive design using a low noise AC motor with an ultra precision frequency DC-driven AC generator (like Speed Box) for ultimate speed stability. Advanced technology is used for decoupling and the completely new designed tonearm.
 Specifications
Pro-Ject THE CLASSIC with Pro-Ject 9'' Carbon/Alu sandwich tonearm
Nominal speeds:                                             33/45 r.p.m.
Speed variance:                                               33: ±0,15 % 45: ±0,12 %
Wow and flutter:                                             33: ±0,11 % 45: ±0,10%
Signal to noise:                                                                 70dB
Effective tonearm mass:                              13.5g
Effective tonearm length:                           9 " (230mm)
Overhang:                                                           18mm
Power consumption:                                     5W/>0.5W standby mode
Outboard power supply:                              15V/ 1,6 A DC, universal power supply
Dimensions (W x H x D):                              462 x 131 x 351mm, dust cover open 462 x 423 x 390 mm
Weight:                                                               10.2kg